Topology Drivers
For those that are unaware, both the RE2000 and RE800 used what Hifiman defined as Topology dynamic drivers. This is something Fang and the Hifiman team worked on for 3 years in the lead up to the original launch of the gold editions.
This type of diaphragm is being touted as being unique and a huge improvement on traditional dynamic drivers. Particularly, in the way it controls distortion and how much additional tweaking Hifiman can exact on the sound signature before it goes to market. In part, this process pulls from Fang's experience working on his recent planar design materials as well as his core academic research into nanotechnology.
Special Coating
Both the RE800 and RE2000 use a single 9.2mm dynamic driver with a nanoparticle coating applied to the surface. Fang's reasoning for this nanotechnology is that by using distinct geometric patterns in the nanocoating he can control the final sound signature with far more finesse than he can with traditional dynamic drivers.
The coating is also being pitched as an excellent tool through which to eradicate or at least substantially reduce typical diaphragm distortions which could again alter the signature necessarily and hinder its operational performance.
Unboxing
Pretty much the same unboxing experience as I had with the RE2000, except where there were gold accents in the packaging you now get silver. The one major deviation is the display case of the original Gold version of each unit. You no longer get that with the silver versions which I guess helps to keep the costs down. The accessory line-up though is unchanged. Both boxes are of the same size though with different layouts.
RE800 Silver
The RE800 is a bit sparse in comparison to the RE2000 accessory line-out. You get the IEMs, a fairly cheap looking zip pill-case, ear hooks adapters, tips, and a nice little brochure. The RE2000 is a little more extensive with a foam case of tips, detachable cable, ear hooks, another beautiful little manual with lots of good info and a much stronger hard case with Hifiman branding. You also get those little cable connectors and plastic housing should you wish to DIY them.
RE2000 Silver
The RE2000 branded hard case is a screw lid of sorts but finished with a rubber ring so it is not too gratin gon the ears closing it and creates a nice seal. The actual driver units are housed in a foam display cut out inside the hard case. If you want to use the case you have to take out the foam display and put it somewhere safe. There is just enough room for the cable, IEMs, and tips.
Changes
RE2000 Silver
Form Factor
The form factor seems the same but the silver RE2000 feels a lot lighter than the original gold units. The loss of brass/24-gold electroplating and the use of aluminum materials would be a big factor there in the weight reduction. This means a much comfier presence in the ear with that weight loss.
Cable
The detachable 2-pin 0.78m cable also looks like it has gone through some changes. It is also lighter primarily because of the loss of that weighty solid build right-angle 3.5mm jack termination. It now has a somewhat cheaper straight barrel 3.5mm gold plated jack. The Y-split barrel has also changed from gold to silver.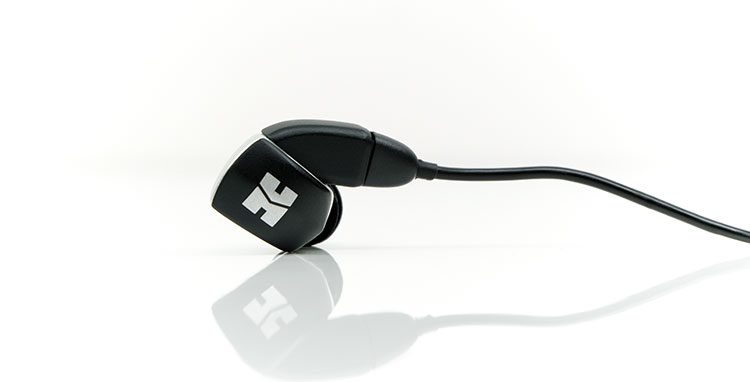 RE800 Silver
Form Factor
I have not had the pleasure of reviewing the original gold version but I do presume the brass and 24-k electroplated gold-plated body of the original is much heavier than the RE800 silver body if we follow the same RE2000 Silver edition logic. A quick check on the two editions specs and yes the Silver seems almost half the weight of the original gold version.
Cable
One immediate concern is that we are back to non-detachable on the silver edition. I am not quite sure on the logic of that. Granted, there is some cost saving needed to be done but negating all the feedback and positive changes to MMCX detachable on the original gold version would not have been the area I would have chose to save money on. Strain-relief is gone? Yes, sorry. All other changes seem to be similar to the RE2000 silver cable with the same lighter silver coated 3.5mm jack barrel and matching y-split barrel.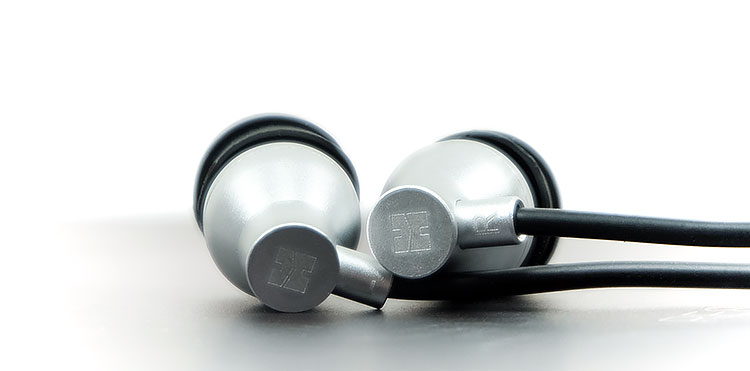 Tips On both
Gone are the Comply tips from both of these IEM accessory line-ups. That is a shame as they do provide a nice contrast to the silicone ones provided. The RE800 tip range though is huge with plenty of triple and dual flange black and transparent as well as single bore silicone black and transparent.
The RE2000 Silver Edition tip line up is much lighter in quantity sadly. Just S/M/L in single bore black silicone tips and S/M/L in black silicone triple-flange tips.
Initial Sound Impressions
Having not heard the RE800 Gold Version before I cannot tell you if any difference and we do still have some burn-in to compete before coming to any final conclusions on both.
RE800 SIlver
Initial impressions of the RE800 are of a very clear sounding dynamic driver but not huge on body. Some of this perception of a light body may change when 3rd party foams or hybrids are applied.
The RE800 Silver does sound smooth and pacey with a gentle mid-bass lift in terms of warmth and a mild dip in the mids that is not quite as exaggerated as the RE2000 Silver can be.
Treble is lively and for some, this might perceive this as a brighter presentation with percussion timbre in particular. I don't initially find it to be harsh sounding at low-levels using a Sony 1Z DAP but we shall see in the main review. I suspect this would be a great match for Cayin's flagship tube-based N8 DAP also.
RE2000 Silver
The RE2000 SIlver is more to my personal preference. You get a thicker low-end presence and sub-bass power, albeit a slightly slower decay. The mid-bass is healthy without being overly dominant and muddy sounding.
It is still a mildly v-shaped presentation, that hasn't changed since the original gold edition so some instrumental work is further back in the mix, some vocals sound forward, others do not. The dip sits around 700-900Hz. Everything above that has some good presence and sound lively.
Treble on the RE2000 Silver follows the same FR roughly as the gold edition with a rising upper mids and lower treble to 5k then a gentle drop and small bump 10-12k. It is a little smoother and less aggressive sounding than a CA Atlas treble on initial listening. I have yet to decide if the treble is a little harder-edged than the brass and gold version as I need to give it more time. However, I do find it enjoyable and easy enough on the ear so no glare here for me on initial impressions jacked out of a Sony 1Z.
Stay Tuned
We will follow up this First Contact with the RE800 Silver Edition review first in the coming weeks since this is an entirely new IEM to us. after that the RE2000 Silver with a short comparison to the Gold edition.
And after that….. something rather tasty from Hifiman regarding these units that you guys should be very interested in!
RE2000 Silver Specifications
Driver Size 9.2 mm Topology Dynamic Driver
Frequency Response 5 Hz to 20 kHz
Sensitivity 103 dB at 1 mW
Impedance 60 Ohms
Aluminum Alloy Housing
Audio Connector 1/8″ (3.5 mm) TRS Right-Angled
Connector Plating Gold
Detachable Yes
In-Line Remote/Microphone No
Weight 13.8 g without Cable, 36.8 g with Cable
RE800 Silver Specifications
Driver Size 9.2 mm Topology Dynamic Driver
Frequency Response 5 Hz to 20 kHz
Sensitivity 105 dB
Impedance 60 Ohms (Passive)
Aluminum Alloy Housing
Audio Connector 1/8″ (3.5 mm) TRS Straight
Detachable Yes
In-Line Remote/Microphone No
Weight 14.5 g